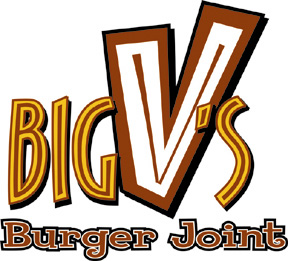 Big V's Burger Joint opened up in October of 2004 with the intent to provide quality hamburgers to the people of St. Louis and the world. Big V's uses only 100% ground beef, hand-packs every burger and cooks only to order! Our beef is fresh. Never frozen.

Big V's not only hand-packs burgers, they hand-cut fries daily, make Chili, and of course, Big V's original sauces and more! All of our menu items only have the freshest ingredients and Big V will not accept anything less in his joint.

It's Not Fast Food. It's Big V's.

We are located at 6655 Delmar Blvd. In the heart of the University City Loop. Visit us today!

314-863-BigV (2448)

---